Family vacations are important in helping members of families get their minds off the stress of daily living. Not just that, it helps families bond together and relax while making new memories to last for a lifetime. There is just something about going on a vacation that makes people get really excited.
It is the new experiences mixed with an exciting location and amazing food that shoots happiness through our veins. Some studies have shown that kids who travel perform better academically than those who do not. Also, parents who travel get to be more productive at work when they return.
In this article, I will be looking at ten exciting warm weather locations for you and your family to vacation at.
Bahamas
First on the list is the Bahamas. Located in North America, with amazing picturesque beaches, the Bahamas is an archipelago that consists of hundreds of islands of which a handful are inhabited. Due to the trade winds, it remains warm all year round.
Notable places to visit while on vacation here include the Cloisters which are spectacular buildings built in the late 14th century. There's also Blackbeard's Tower named after the infamous pirate Edward Teach Blackbeard.
To know more about him and his notoriety, a trip to his Tower will keep you excited for days. There are many more places to see in the Bahamas like Sapona, a dream for scuba divers, Port Lucaya marketplace, Columbus point, and many others.
Turks And Caicos Islands
Turks and Caicos is a wonderful destination for family vacations as it boasts of pristine beaches and white sand that are a sight to behold.
Their side attractions include submarine excursions to coral reefs, the Junkanoos museum which celebrates the Junkanoo festival that dates as early as the 16th century. People wear colourful outfits, paint their faces, sing dance, and have a good time generally. It is culturally rich and very impressive.
San Diego
San Diego, California is another unique destination for vacations. The place is bursting at the seams with tons of activities for each member of the family to enjoy.
They include the iconic whale watching cruise, the Belmont amusement park that boasts of many attractions such as arcade games, bumper cars, boardwalks, laser tag, and mini golf to name a few. San Diego is also home to Bolboa Park, the largest park in the USA that has museums.
Zanzibar
This takes you all the way to East Africa. Zanzibar is located in Tanzania. It is also an archipelago and its inhabitants speak Swahili. Its notable locations are Stone Town, Prison Island, Cheetah's Rock, Nakupenda Beach, and Nungwi Beach.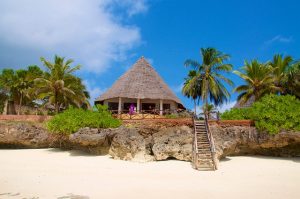 Stone Town tells the history of Zanzibar as a trade centre in the 18th century where Arabs, Indians, and Africans traded. Cheetah's Rock boasts of amazing rescued wildlife. You get to interact first hand with endangered wild animals. An experience many have described as memorable and beautiful.
Aruba
This makes the Beach Boys song Kokomo come to mind. Aruba is a beautiful and serene Caribbean island. Their beautiful sunsets and sapphire beaches with white sand is a major attraction. Oranjestad is its colourful capital with buildings influenced by Dutch colonial architecture.
There is also the Arikok National Park, home to several iguanas, lizards, parakeets, goats, and snakes. The park had beautiful caves and sand dunes. The California Lighthouse is also a beautiful landmark but sadly, it is closed to the public.
Orlando
Orlando is a popular tourist spot with its temperatures ranging from mild to hot and being home to one of the world's most popular attractions, Disney world. Orlando tops many lists for family vacation spots due to its appeal to both young and old members of the family.
Disney world isn't the only attraction in Orlando, even though it may be the most popular. There are several other attractions to keep a family entertained like aquariums, space centres, and museums.
There are also several hotels in Orlando that cater to the needs of large family groups with their unique hotel room offerings.
Arizona
Arizona is another popular spot for family vacations with its wide variety of attractions for all ages. Arizona is home to Scottsdale, a city famed for its fine resorts, art galleries, spas, and designer golf courses.
It is an affluent city and comes with the attached luxury and creature comforts tourists might seek. Children aren't left out either with several attractions suited to their age being available like the Phoenix Zoo, a water park, the famed Desert Botanical Garden, and the Arizona Science Center.
The Westin Kierland Resort also boasts a machine called a FlowRider that simulates surfing in the desert.
Miami, Florida
Miami is renowned for its famous beaches and fabulous weather and is one of Florida's premier vacation destinations. Miami is a treasure trove of culture with its broad history. Miami has several tourist locations like the Art Deco Museum surrounded by uniquely designed buildings that were either built or restored following a devastating hurricane in 1926.
There is also the Vizcaya Museum and Gardens with its Italian renaissance-style villa filled with historic furniture and arts dating as far back as the 15th century. The Everglades National Park and the Bayside Marketplace are other tourist landmarks that you can visit while in Miami.
Charleston
This low country hotspot with its antiquated charm, great food, and vividly coloured buildings attracts people from all over the world and is a great spot for a family vacation. Charleston is also known for its colourful history with its well-known role in the civil war and American Independence.
The South Carolina Aquarium is a popular attraction for children and Charleston still has several other attractions for older tourists like its plantations, gardens, lighthouses, and city markets.
The Charleston museum also has various exhibits and collections with firearms dating as far back as the 17th century.
Costa Rica
Costa Rica's wonderful natural attractions coupled with its wonderful weather serves to make it a veritable tourist hotspot and a perfect location for family vacations. Its endless stretches of beach and small towns offer several activities for your pleasure while on the coast.
If you move further inland you discover more of nature's gifts with several volcanoes waterfalls and wildlife to explore at your leisure. The Manuel Antonio Park with its surrounding wildlife and beaches and the Arenal Volcano National Park with its observatory lodge are some of the most popular attraction in Costa Rica
Dubai
Dubai, a city in the UAE, is home to the world's tallest building, Burj Khalifa. The Burj Khalifa stands at 829.8 meters. It has an observation deck for tourists to get a glimpse of the entire city, from its stunning deserts and oceans. Dubai is also a shopping destination for most people. It is known for its annual shopping festival and summer surprises festival.
The Al Fahidi Quarter used to be the home of Persian merchants and is a wondrous sight to behold. The nightlife in Dubai is also picturesque with the beautiful city lit by panoramic lights. The most exciting activity to indulge in while in Dubai is to haggle in its souks. A marketplace filled with all sorts of spices including saffron, rose water, frankincense, and many others.
The gold souk is the world's largest gold bazaar.
South Africa
South Africa is the most popular safari destination in the world. Its exotic wildlife includes zebra, giraffes, rhinos, lions, cheetahs, elephants, and many others. The Kruger National park is often said to be the size of Israel or New Jersey in terms of landmass.
It is home to hundreds of mammals that can be viewed from private tours or organized group rides. A fun fact to note is that South Africa has three capitals. Pretoria, its executive capital. Cape Town, its legislative capital. Lastly, Bloemfontein, its judicial capital. Cape Town is also known as the Mother City is a blend of African and European cultures.
Other notable mentions in South Africa are Hermanus with its beautiful coastline, Cape Agulhas the southernmost tip of Africa where two oceans meet, and the Hluhluwe-iMfolozi Park.
Australia
Australia, the world's largest island, is one of the best places to take your entire family for a vacation. With its natural wonders and exquisite animals, you would agree that it is a unique and exciting vacation spot.
Australia's Gold Coast is a popular holiday destination for surfing, swimming, and sunbathing activities. It also has exciting water parks, amusement parks, and nature reserves. The Pinnacles, located in the Nambung National Park, are a peculiar sight to see. They are limestone formations that rise out of the desert floor resembling weathered tombstones. Kangaroos are often spotted between them.
The Great Barrier Reef, Kings Canyon, the Blue Mountains, and Great Ocean Road are a few honorary mentions of places to visit when touring Australia.
Kenya
Besides being the home of the fastest runners in the world, Kenya is a popular tourism spot. There are a lot of activities to indulge in. From visiting national parks, reserves to going on a hot air balloon ride. You could enjoy the diverse culture and exotic meals they have. Visit the Chyulu hills, the youngest volcanic mountain in the world.
Go on a safari in Amboseli National Park, Samburu National Reserve, Maasai Mara National Reserve, and many others to see leopards, lions, cheetahs, buffaloes, ostriches, giraffes, beisa Oryx, elephants, hippos, antelopes, and wildebeests. Also, visit the NAIROBI National Museum to learn more about the country's rich heritage.
Athens
This is one of the oldest cities in the world. It is a symbol of an ancient civilization. There are plenty of attractions to tour while on vacation with your family. Acropolis, an ancient Parthenon temple that stood in its center takes you back hundreds of years.
The Ancient Agora which used to be a center of commerce and administration is striking. The Olympieion, a temple dedicated to Zeus is another remarkable monument to visit when in Athens.
Looking for a place to shop while on vacation, the Monastiraki and flea markets is a vibrant location filled with new and old buildings with lots of people along the narrow streets.
Mauritius
Mauritius is an African island located smack dab in the middle of the Indian Ocean. Its people are peaceful, welcoming, and loving. There are lots of sights to see and activities for the family to participate in.
Feel free to go golfing on any of the seven golf courses on the island. Practice watersports activities or trek up the high mountains. There are other sports you could indulge in, from mountain biking to kayaking and horseback riding on one of the oldest horseracing tracks in the world.
Their cuisine is one of the best in the world as it's a blend of European, Creole, Chinese and Indian cuisines.
Thailand
Thailand is popularly known as the Land of Smiles. It is filled with beaches and mountain villages. Monkey Beach, a beach on the Koh Phi Phi Island is home to macaques. Be careful of them because they steal your food when you are not looking.
The Grand Palace in Bangkok is filled with Thailand's history. It is filled with ancient relics, royal halls, and temples. Enjoy Massaman curry, pad Thai and lots of cuisines that Thailand is known for. There are lots of water activities to indulge in on the shores of Thailand such as kayaking and scuba diving.
India
India, the land of multiple languages, cultures, love, and beautiful movies, is a wonderful destination. A vacation to this country will have you explore and experience sacred rites, national parks, have spiritual encounters, and discover relics. The Taj Mahal, India's most famous architectural structure was built in the 1600s as a testament to the love Emperor Shah Jahan had for his favourite wife.
It took nearly two decades and thousands of workmen to build it. Visit the Holy City of Varanasi, a city that dates back to the 8th century BC. Bathe in the Ganges river, one of India's religious symbols. Other places to visit are the Golden City, Harmandir Sahib which is also known as the Golden Temple, and the Ellora Caves to name a few.
Cape Verde
Cape Verde is an archipelago that is located in the Atlantic Ocean off the African continent. It is a popular destination spot because of its music, busy markets, beautiful beaches, and dazzling sunsets.
The biggest attraction of the archipelago is Fogo, the tallest island which people love to climb. An exciting city on the island of Santo Antao to visit is Porto Novo. It houses the royal palace and tourists get to experience how the African royalty lives. Other places to visit are Ribeira Brava, Ribeira Grande, Mindelo, Praia, and Sal Rei.
Antigua and Barbuda
Antigua and Barbuda used to be a British colony. Tourists come in droves all year round to shop, visit museums, dive, swim, and relax on its sunny beaches. The stingrays in Stingray city are a must-see.
Banish your fears and watch them glide in the shallow crystal clear pools along a tropical reef. If you feel daring, you could swim with them. St John's, the capital is filled with market places and colourful colonial cottages. The museum of Antigua and Barbuda reveals its history through exhibits that detail slavery, sports, and archaeology.
Planning a perfect summer getaway for your family should not be stressful. The destinations listed above are fun and perfect for water activities, exploring, finding one's self and spending quality time with family members. As a family, you'll be constantly excited as you will see ancient relics, beautiful architecture, participate in festivals, and enjoy traditional cuisines.